1 Find the payment you wish to refund
When you are to refund af payment you first and foremost need to find the payment in question in OnlineFundraising.
1.1 . Find the payments in Payments
If the payment you wish to refund is recent, the easiest way to find it is by selecting Payments in the menu item Transactional in the main menu. The list view is sorted by most recent payments.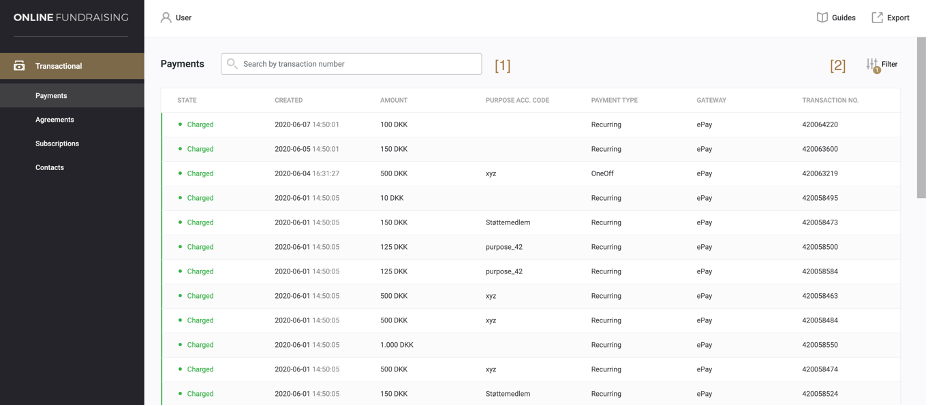 It is also possible to search by the transaction number, using the corresponding field at the top of the page (1), or Filter the payments according to your criteria (2).
1.2. Find the payment using Contact information
It is also possible to find the payment via Contacts in the menu item Transactional in the main menu of OnlineFundraising.
Search for the contact using the field Search by phone or email (1). Note that the phone number must be typed without country code or spaces.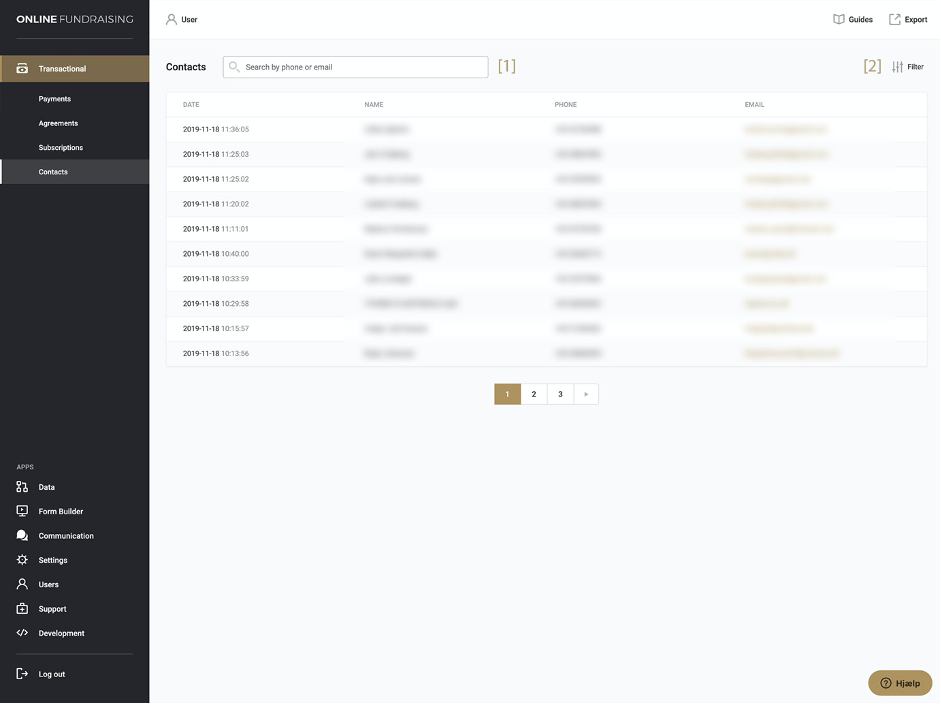 2. Refund the payment
Once you have identified the payment you wish to refund, click the payment to open the payment details in a new window, and then click Refund at the top of the window.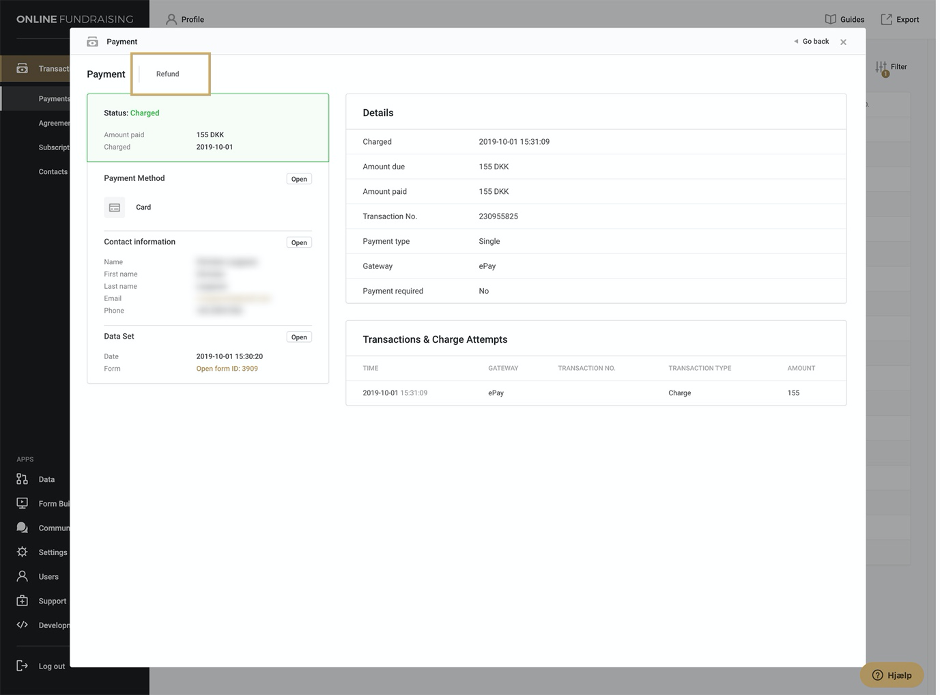 What happens next?
The refund request is queued and starts after a couple of minutes. The payment state changes to Refunded once the refund request has been processed. The time it takes to process a refund request varies depending on the payment method.
When is the amount refunded to the contact's account?
Once the payment state is changed to Refunded, the payment is refunded.
Depending on the time and date, for payments made using card, the refunded amount will be available on the donor's account no later than a day after the refund request was submitted. MobilePay and MobilePay Subscriptions will display the refund immediately. Refunding Betalingsservice is only possible during the following month, og and it will be visible where donor usually reads about their pending payments.