When a contact is archived, it is possible to restore the contact again later on. If a contact wishes to be erased you should anonymise the contact. Read more about anonymising contacts in this article.
1. Find the contact
The first step is to lookup the donor or member who wishes to get their data anonymised. In order to do this, you need either the phone number or the e-mail of the contact.
Select Transactional, then Contacts, in the main menu of OnlineFundraising.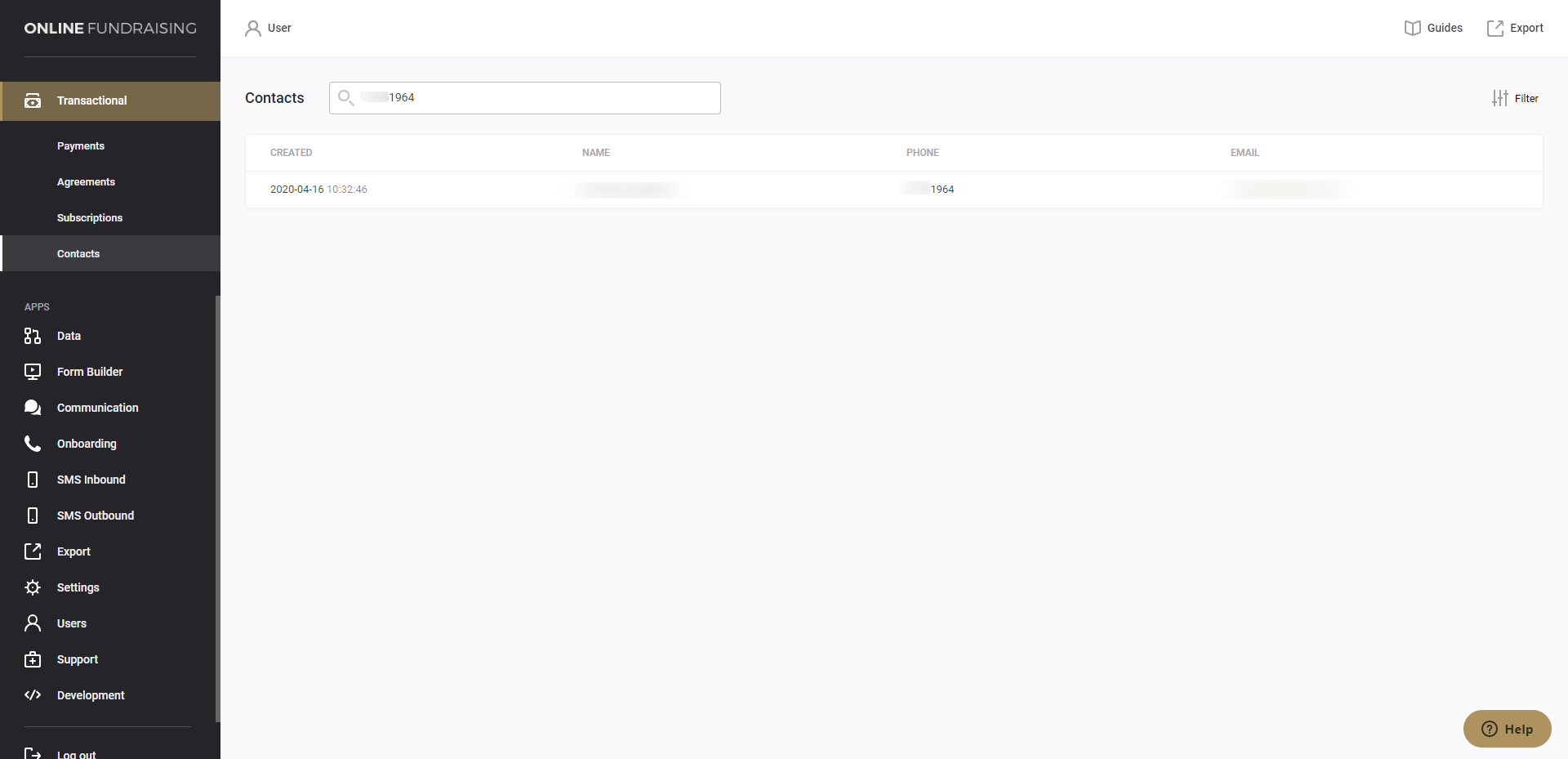 Enter the phone number or email in the search field, Search by phone or email, in order to look up the contact(s) in OnlineFundraising which is registered with the data in question.
2. Stop agreements and payment methods
If you wish to archive a contact you must first ensure that any agreement(s) is stopped, in that the archiving process will cause agreements to become inactive. Next, you need to ensure that any payment method(s) are cancelled. Read more about cancelling payment methods in this article.
3. Archive donor/member
Once the above steps are completed, you are able to click Archive at the top of the contact page.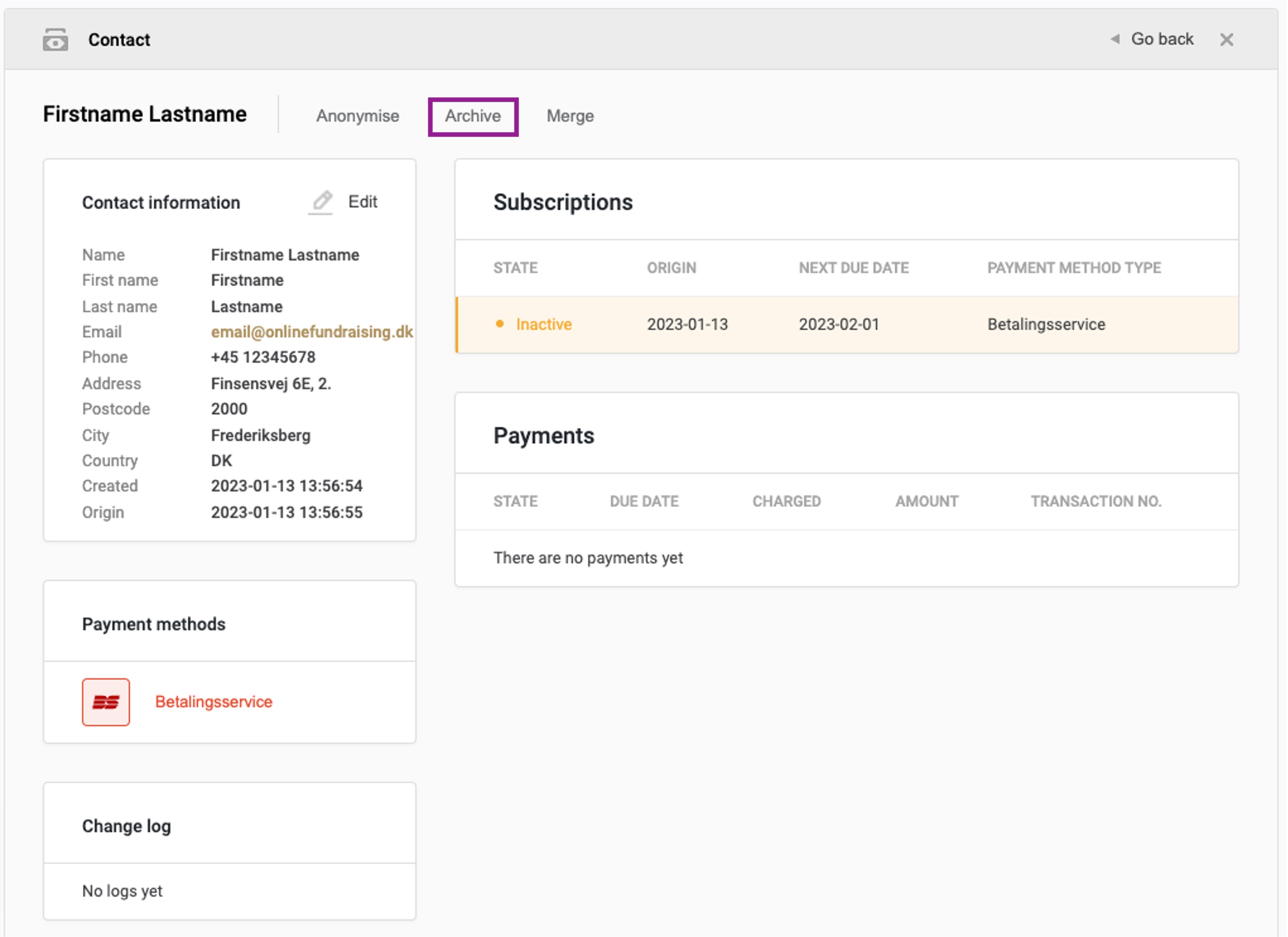 Please note: No notifications are sent when the contact is archived, but if the agreement is changed, it is possible to send a message. Read this article for information about how to send messages upon a changed agreement.