To create a new campaign in Onboarding, you must first create a workflow to which you can attach your campaign. Once created, you can assign workflows across campaigns.
CREATE CAMPAIGN
In the Onboarding menu, you will see the image below - click on Campaigns and then Create new.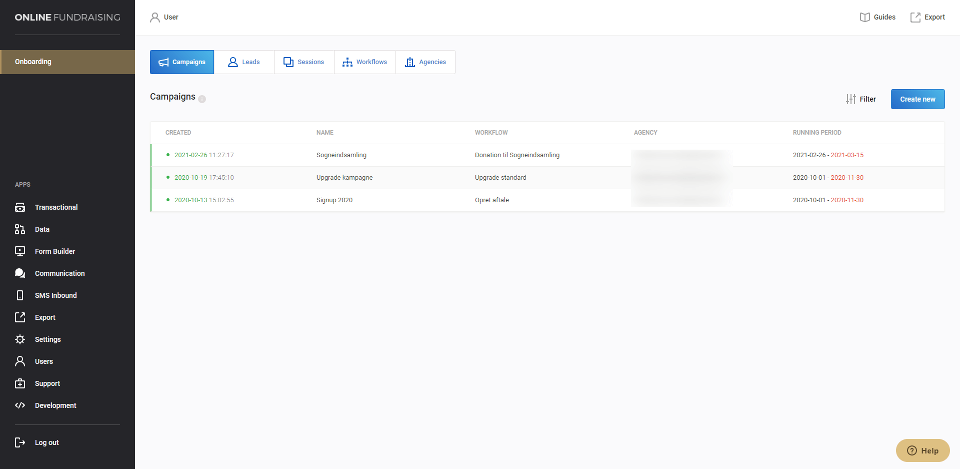 You will then see the following window where you need to fill in the following: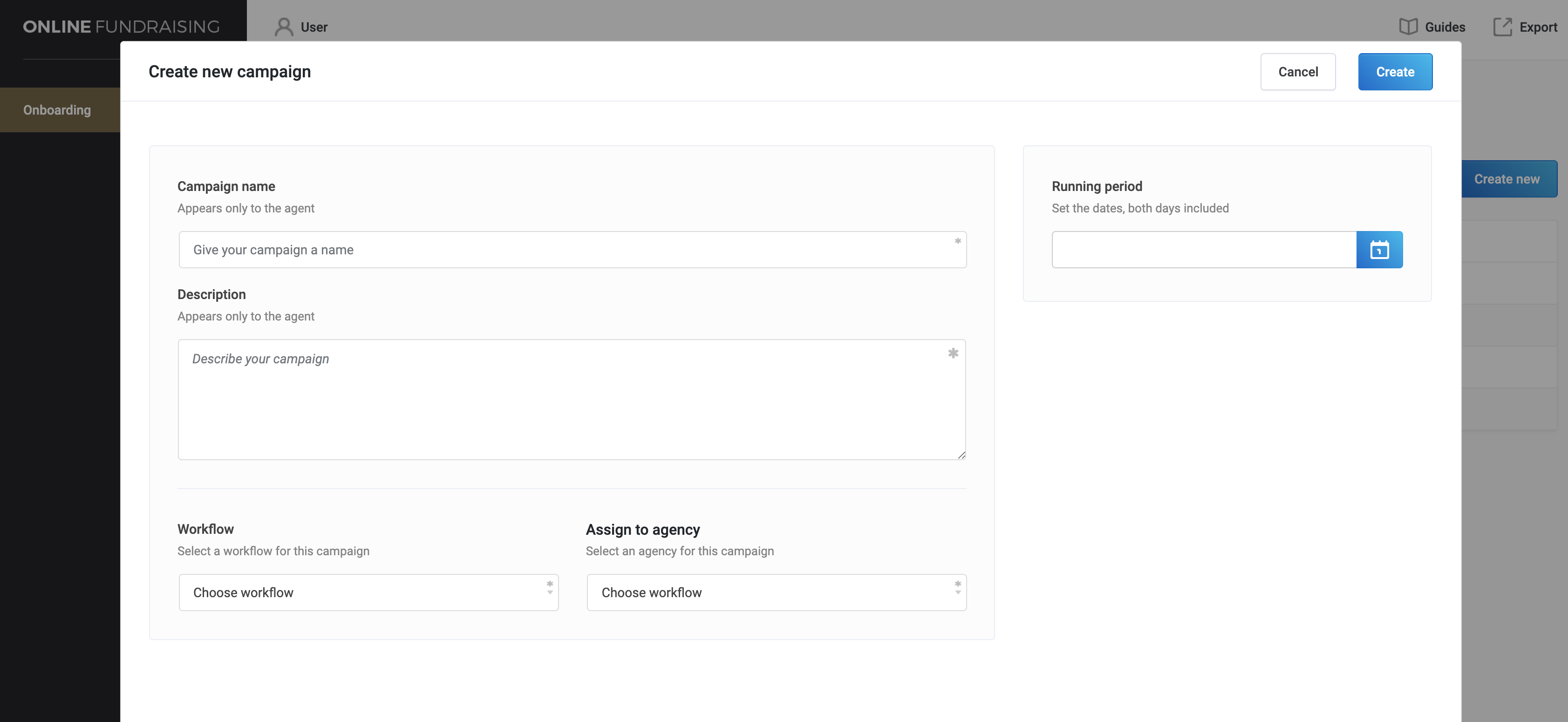 1. Campaign name
Specify what you call the campaign. It will also be displayed for your agency. It is possible to edit the name later.
2. Description
Under the campaign description, you can write a more detailed text about the campaign's purpose, which will also be seen by your agency. You also have the option to change this text later.
3. Workflow
Through the dropdown list "choose workflow" you can select one of your existing workflows. It is possible to change the workflow later, but we only recommend this if there is an error. Otherwise, it is possible to create a new campaign, as there is no limit on how many campaigns you can create.
4. Assign to agency
Each campaign can only be assigned to one agency. However, you can assign multiple campaigns to the same workflow. It is possible to change your agency after creating the campaign, but this is with the same recommendation as above. We recommend that you create a new campaign if you need to bring in another agency.
5. Running period
The period indicates the duration of the campaign. When it expires, it will be shown with red numbers, but it will not be archived. If you want to change the period, such as pushing the time back or forward, you can do so.
Save campaigns
Now simply save by pressing Create.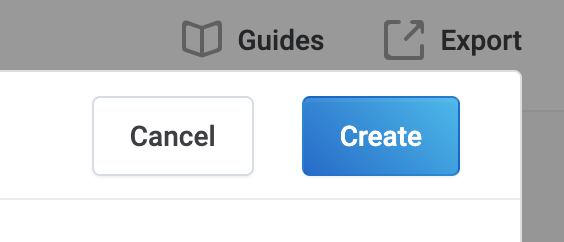 We do not recommend changing campaigns when they are already in use/active. If you should have changes to a campaign, it does not destroy the campaign. If you need to reuse the campaign, it is recommended to create a new one. This way your data will be saved in the right places.
How to see your campaign
Sign up-workflow
If you choose a sign-up workflow, you will get a direct link to view your campaign.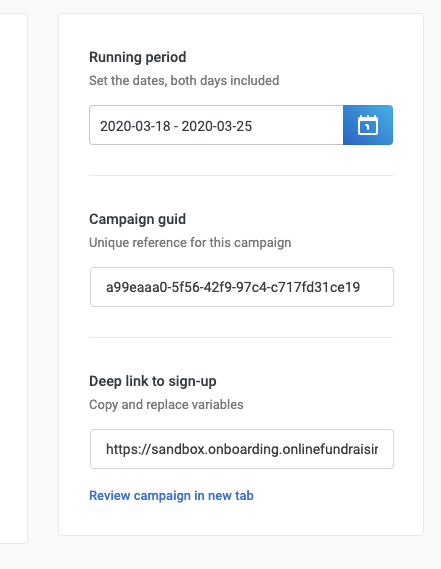 Upgrade workflow
If you choose an upgrade workflow based on an existing payment agreement, you will be able to take a subscriptionGuid and test it.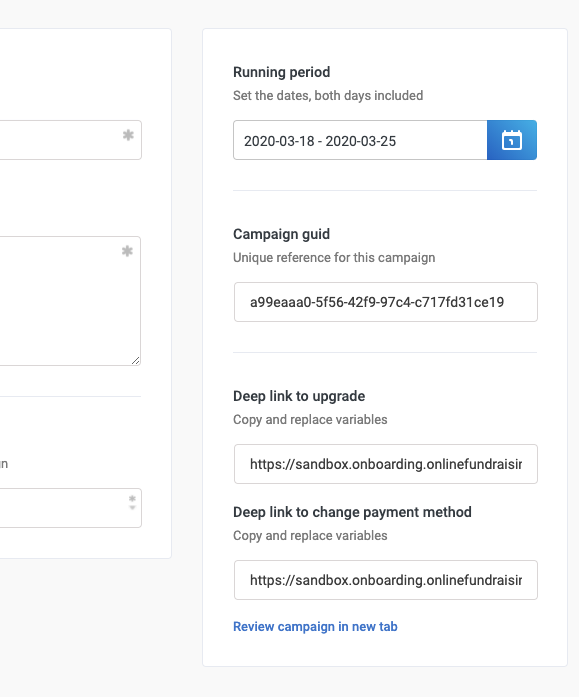 Do you wish to test it?
If you need to test it, or if you're an agency about to launch your campaign, we've created this guide to show you how to pre-fill the boxes.